At Scraptastic this month, I played with the
Chasing Pavements kit
, which is now unfortunately sold out, but the
add-on
is still available.
I loved the blues and greens in this kit, prompted me to scrap some Kieran pictures (I put a bunch of layouts in albums a couple weeks ago and it appears that I scrap A a bit more?). I was able to get 2 layouts and 2 cards done.
The design team's challenge this month was to lift a layout in the gallery, and I chose
THIS layout
from member
missybossy
. I love me a good grid design, so I was heavily inspired by that;)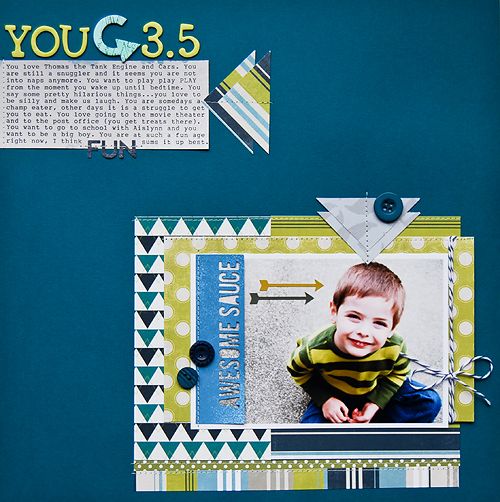 I wanted to capture a bit about what Kieran likes at this age, what he does, etc., since I don't think I did one for 3? That triangle paper was my favorite piece in the kit, and it inspired the other triangles/arrows here.
Here are the 2 cards I created: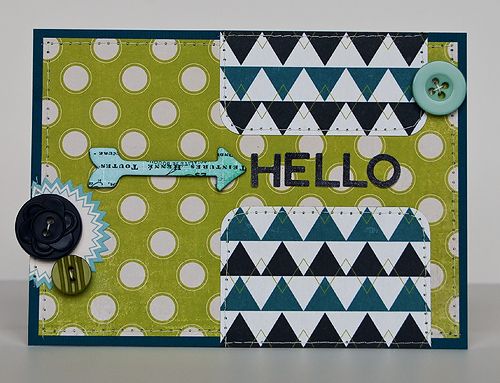 Told ya I loved that paper;)
I have been wanting to create a card with confetti for the longest time. I grabbed a vellum envelope from my stash and filled it with confetti, then decided the outside needed some too:)
The other kit this month,
Days of Our Lives
, is still available and it is gorgeous too!!!
In other news related to Scraptastic, January will be my last month designing for them. I need to reduce my obligations, so I am stepping down from the team. I have enjoyed working with Jessica's kits and the design team at Scraptastic so much and I hope to work with them again in the future!