The first project I made was this layout...with a giant picture:
I knew I wanted our beautiful beaches to shine here, so that is why I went big with the photo. I didn't need to embellish too much...I love the
Delights
(pinwheel flowers) that come with almost every collection, so I used up a ton here. Sometimes I have to really restrain myself from using them all on one project;)
For the sun, I used a circle punch on the center of the
Neptune Patterned Paper
. I then stitched some lines across the circle and topped it with the sun cardstock die cut.
I also created this card for the blog (how much do I LOVE that
flip flop paper
?!)
One of my very favorite pieces of Shoreline is
THIS
patterned paper. Those sunshines make me happy;)
Finally, I made a layout that wasn't necessarily beachy-themed. The colors just worked with my photo;)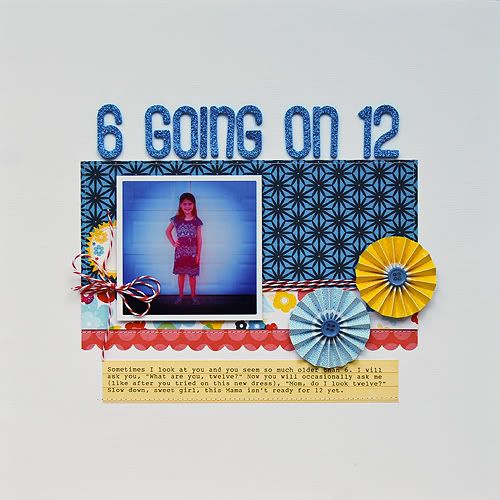 I am always asking A if she is 12, so that's where this title and page came from;) Sometimes her sass prompts me to ask, but sometimes it's a glance or photo and I think, sheesh, when did she get so big?! She is growing up sooooo fast!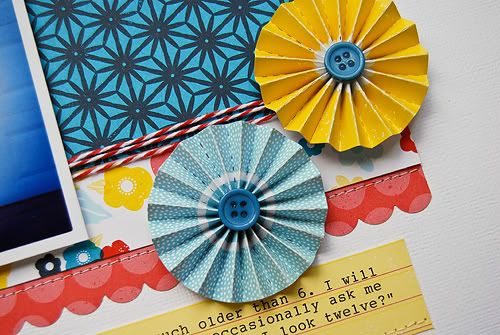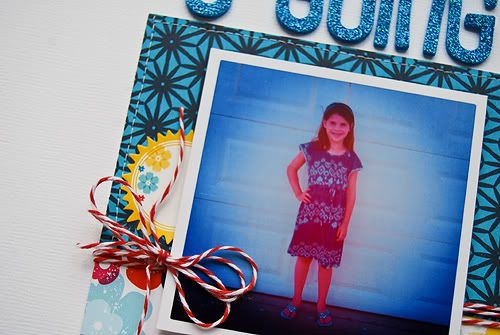 I went really clean and simple with this page, but I like how it turned out:)
Are you loving the
Shoreline collection
as much as me? I actually created a couple of projects with it last night, can't get enough;)
I hope everyone has a wonderful weekend, filled with sunshine!!