It's time for another sketch reveal! I had so much fun with this sketch! I loved that there were 2 little pictures and one off to the side, I have been using this type of design lately and it's so fun!
Here's the sketch:
and my take:
I stayed pretty true to the sketch, I just flipped the 2 pictures to be vertical:)
Some detail shots: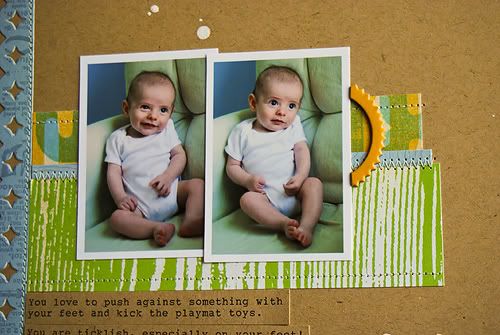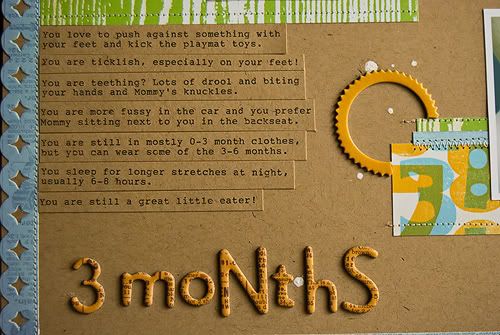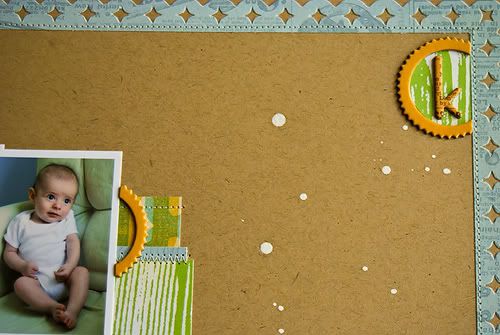 Make sure you
check out
the Creative Scrappers blog to check out what the other creative team members did with the sketch.
To be eligible for this month's prize from
Pixie Dust Paperie
, you just need to complete at least one layout using sketch #158, 159, 160, or 161 and link it up on the
Creative Scrappers blog
!
You still have a couple days left (until the 31st) to try for May's prize from
Scrapbook Sussies
, all you need to do is complete a page using sketch #154, 155, 156, or 157 and link it up on the
Creative Scrappers blog
. Have fun!
In other Creative Scrappers news, Kristine is currently holding a
sketch team call
and
a
creative team call
. If you are even on the fence about applying, just do! Kristine is really fabulous to work with and some of my favorite pages have been made with the sketches.
Hope everyone is enjoying their weekend!