It has been a little while since I shared some of my Ormolu projects here, so I am sharing them now, ha!
This first one I created using some of the latest releases,
Bungalow
and
Tag Sale
:
I am seriously in love with the
Snapshots
(the polaroid style frames)...and I think Kaitlin must have been ahead of the game when designing them...I have seen several manufacturers show something similar that they will be releasing this coming CHA!
Some close ups:
This is a layout I had on the
blog last week
and I pulled out some oldish Crate Paper (
toy box
!) to go along with it: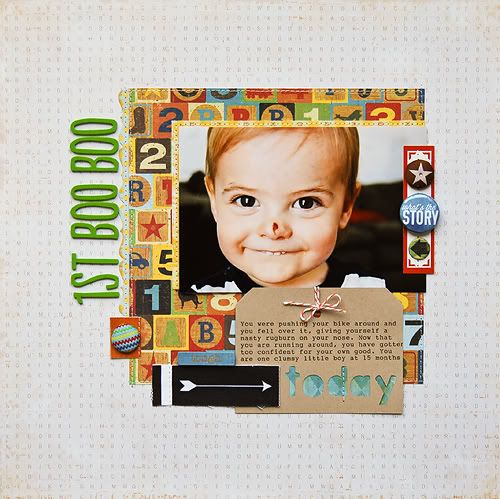 This page was all about mixing and matching different Ormolu lines. I used items from
Fact or Fiction
,
Tag Sale
, and
Bungalow
. I love how they all coordinate together so well:)

And I love that little face:) Seems like forever ago...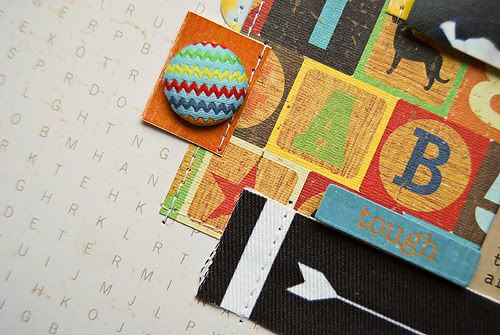 I have one more page, a page I created for a challenge I was hosting on the
Ormolu blog
(it is over now though). It was to create a layout using a lyric or song title somewhere on your page:
I used a line from "Home" by Edward Sharp and the Magnetic Zeros (I just love that song!).
It's a bad picture (grainy and dark), and I completely botched the stitching on this page, but I have been wanting to get this sentiment down for awhile now:)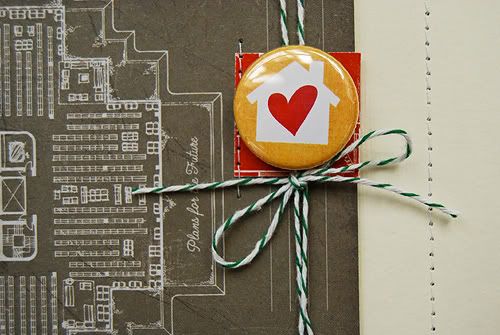 All orders
this summer will include this custom flair button for free:
Cute, right?
That's all for today, happy Tuesday, friends!!