**if you are looking for the Nook blog hop, it's
HERE
**
We had a great weekend. Aislynn is on spring break this week and it was so nice knowing that we did not have to get up early today;) We don't have the whole week off of work, but yesterday was the first day that Shaun and I have both had off in awhile. My sister came over to go to the beach with us. She is moving this week to Port Charlotte...so she thinks, we are devising a plan to kidnap her;)

I snapped a couple of photos before my camera battery died:

Kids are funny...they want to go in the water sooooo badly, they say it's not too cold...even though it is way too cold, in my opinion:)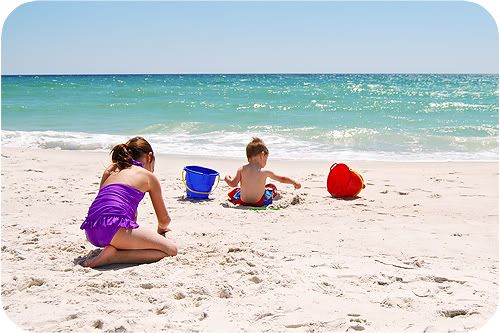 This beach is much shell-ier then the beaches we used to go to, the kids like collecting them in their buckets, and Aislynn had a whole pile of them...according to her, the broken ones are the best;)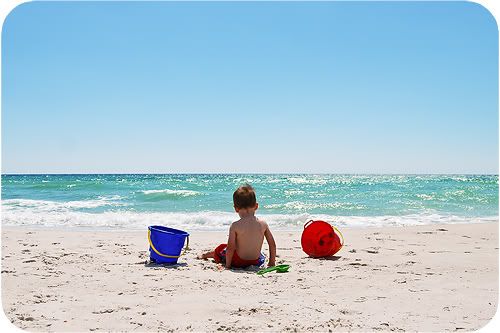 He just likes digging in the sand and could spend hours doing just that;)
We ended the day by grilling for the first time this year (burgers!) and making smores by the pool. Only Aislynn was brave enough to swim;) Rather than claim "this is the best day," she always gives it a little twist...yesterday was the best day ever grilling:)

Today we are off to a local strawberry farm to pick some strawberries:) And yes, the camera is fully charged:)
How was your weekend?!