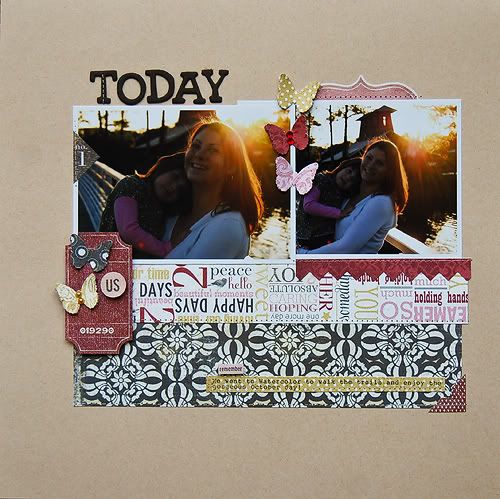 I have had these pictures for a long time (October 2008) but haven't scrapped them. I love the sun in them and this kit just happened to work perfectly with the colors in the photos.
I grabbed some blank chipboard letters from my stash and misted them with the Studio Calico Warm Calico mist, which was an exact match to the brownish-green in the kit:)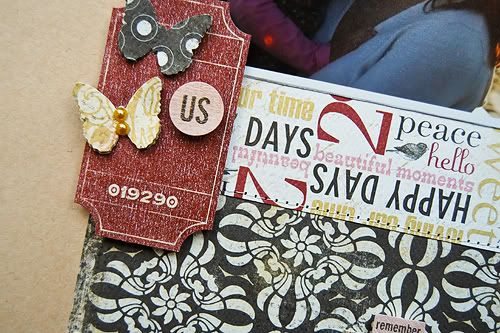 Lots of butterflies on this page:)
The deadline for my challenge is September 1st, I hope you will play along
HERE
!!!
I created another card for a
card challenge
, this one being to use at least one hexagon on your page:
removed for publication
Check out the challenges on the card forum
HERE
. Every Monday and Wednesday, new challenges are posted and participants have the opportunity to win $15 via paypal at the end the month.
The August kit is now available for purchase
HERE
:)