I feel like I have been out of the loop for awhile. Last week was a certain little girl's birthday over here and it felt like a week long celebration. There was her actual birthday, cupcakes at school, and her friend party this past weekend. And now the poor sweetie is sick with tonsillitis and is staying home from school today. I'll be back with photos+words about what an awesome 7 year old she is, but for now, I am going to share a couple of cards I created using the Bella Blvd Baby Boy line.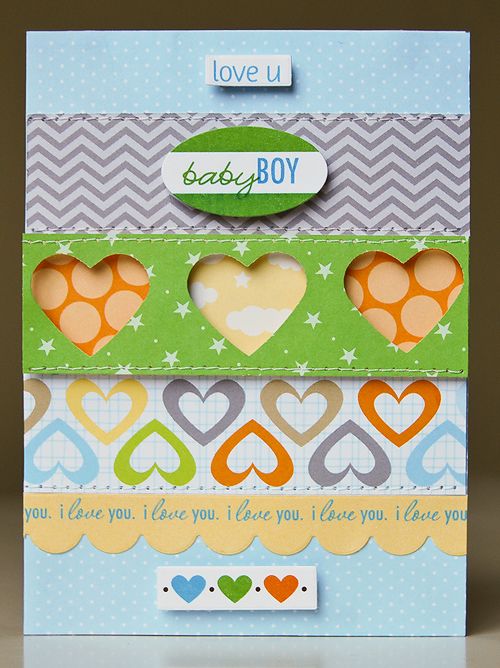 I had fun punching hearts in a strip and using the negative strip rather then the punched hearts.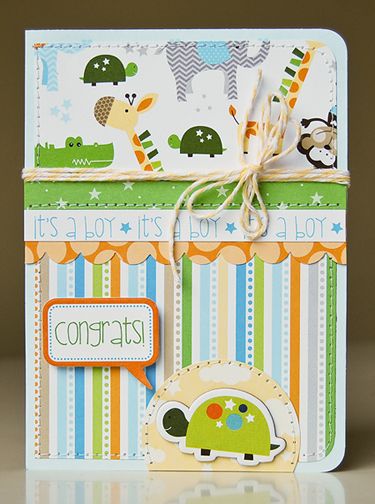 I think this line is so adorable with the little animals and I love the color palette. Now I just need some baby boys to be born;) It seems like all the babies being born in my life lately are girls;)
I will be back tomorrow with some more cards:)
Hope everyone had a wonderful weekend!