Happy Wednesday friends! Are you all on spring break or have you had yours already? Aislynn's was last week and they went to my Mom's for half the week and had a blast! I was happy they were able to do something fun on spring break while Shaun and I slaved away;) We did go out to dinner one night while the kids were gone, so that was nice.

Here is Week 6 of my project life, February 4th-10th: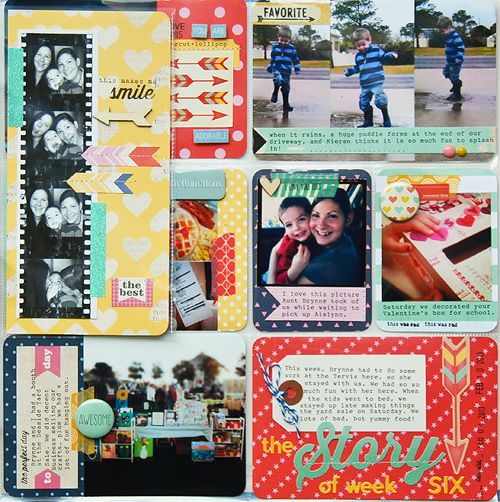 I added an extra little page protector this week to house the photo booth strip. I took a Simple Stories 6x8 page protector and once I added my photos, I stitched down the side of my paper and trimmed the excess protector off.
Here is what the spread looks like with the smaller page protector flipped over: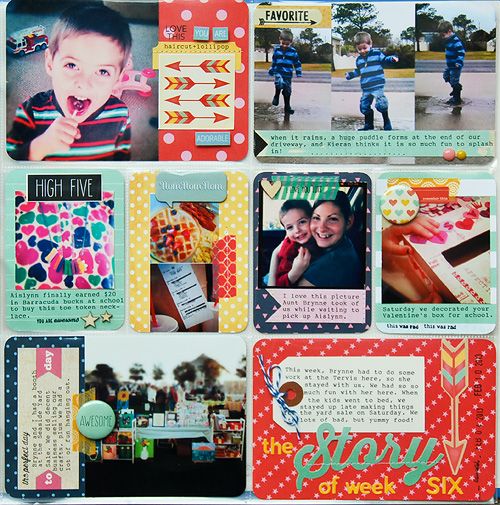 This week was a fun one! My sister had some business in town, so we got to have her with us almost the whole week:) Yay!! At the end of the week, we did a craft fair/community yard sale and it was SO much fun! I sold a ton of my cards, which was a super fun surprise! It was a beautiful day and it was nice to have my sister all to myself (usually the kids hog Aunt Brynne!).

I received a goody box from Cassie at Paper Issues filled with some Dear Lizzy Lucky Charm. I love her lines so much and this one did not disappoint! I wasn't intending to use it for project life, but I couldn't wait to use it, ha! Oh...if you wanna save 20% off your Paper Issues order, use the code PAM20;)
Here are some close ups: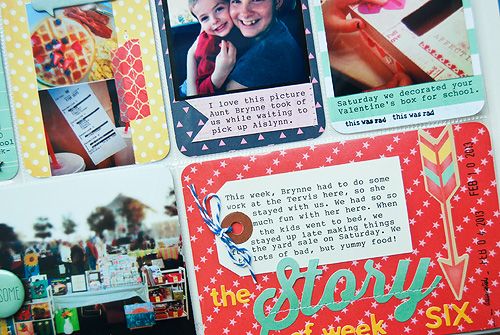 Thanks for taking a peek:) I have some Jillibean Soup shares coming up in the next couple days:)
Supplies Used: