1. I have a page on the
Ormolu blog
today, here's a little sneak: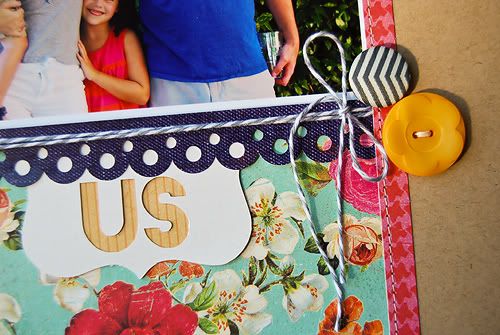 2. Yes, I did use some of the
September Nook Kit
on that:) I have been playing with it a bit more, and have a card up for
this challenge
. Check out the other cards-WOW...and how cute is the inspiration piece? There is also a $10 gift card to the Nook up for grabs that Jessy will randomly give away to some lucky participant;)
3. I had a page up on the
Bella Blvd blog
last week...I was so happy to see some fellow Nook girls up there with me:)
5. I made
baked oatmeal
for breakfast on Saturday and it was deeeeelicious:) It tasted like a dessert;) I made it with apples instead of blueberries.
6. I am sewing up a storm this week, getting some projects done for a craft fair that my sister and I are going to on Saturday. Wish us luck:)
7. Aislynn has been visiting one of the 1st grade classrooms a couple times a week to go to their reading group. The reading teacher and A's teacher have both been great with providing me with resources of how we can challenge her more at home. So proud of our little reader girl!
8. Kieran has been coloring constantly. He loves coloring with markers and making scribbles...like for hours at a time. He tells us what colors he uses and what trains from Thomas are that color-like "this green, Percy." He calls the brown marker chocolate, hee hee:)
10. And a few peeks of the October Nook kit. I got my shipping notice today, so I will get to play with it soon!
and a few of the add-on peeks:
Nice, huh?!
Happy Tuesday:)