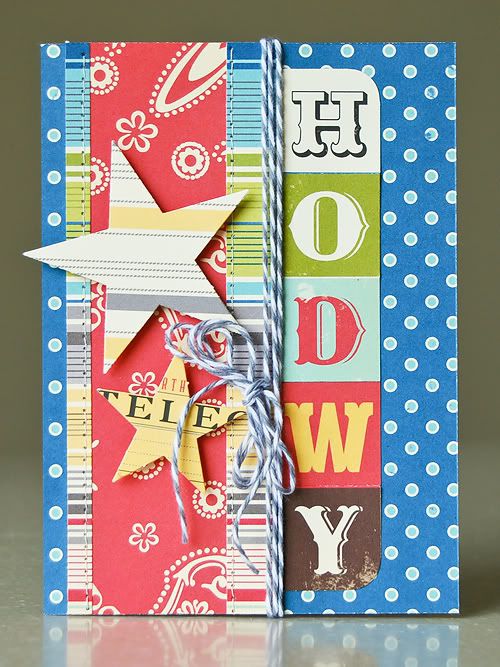 **edited to add that I fixed this card to actually say "howdy," not "hodwy," ha ha;)
I used my one inch square punch on the alphabet paper that came in the
kit
. Then I stacked my squares all together and rounded the corners of the top and bottom letters.
For the second card, this sticker in the American Crafts
Amy Tangerine sticker book
caught my eye because of the state on the map;) I had to use it on a card!!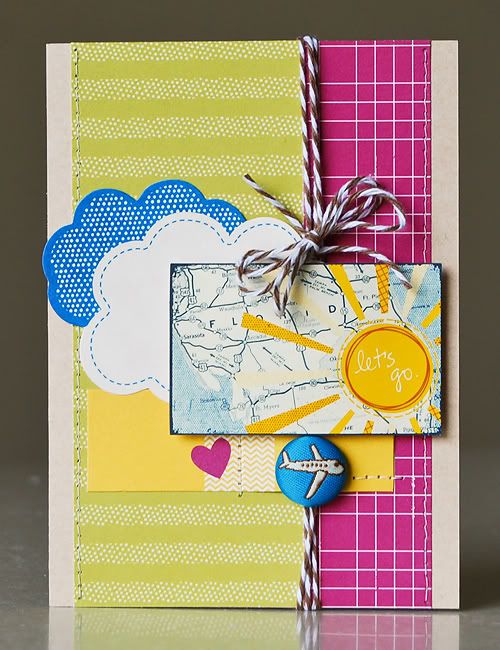 I still love this line so much. I am itching to get my next dt box from American Crafts because it will contain the new goodies just released!! Exciting!!

Have you been making any cards lately? Link me up, I would love to see them!!
*****
I am headed to a kid-free weekend with the man to Savannah, GA. We dropped the kids off at my Mom's and are meeting my 2 brothers, sister, and their significant others:) Fun times (even if the forecast holds LOTS of rain, boo!) will be had;)
Happy weekend!!!