Although I am having serious doubts about my ability to complete this project...
especially because it is February and I haven't even completed one weekly spread
...I want to. I shared my cover page on the
Ormolu blog
last week and want to share it here as well. I don't know if I will be sharing my weekly pages...will you guys find them boring? We'll see...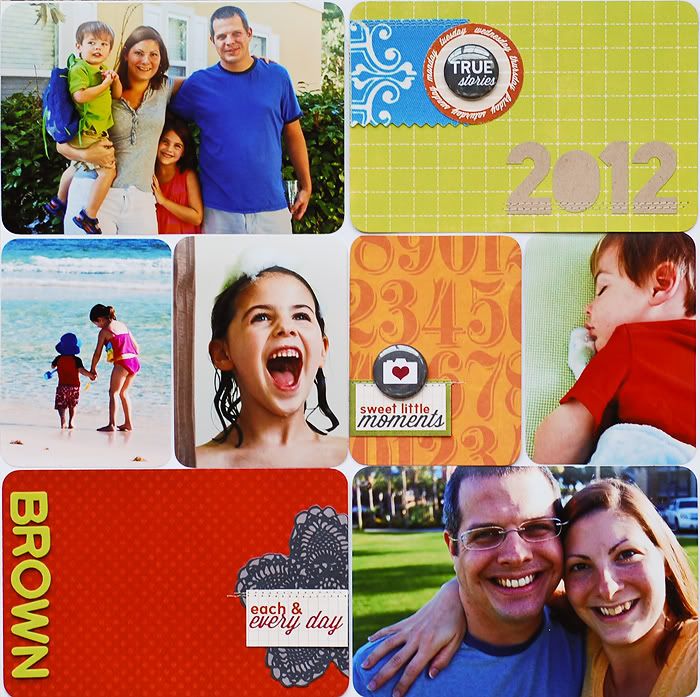 I used some of my favorite bits and pieces from the
Fact or Fiction line
and I pulled some favorite photos from 2011. For the very back page of the album (trying to think optimistically here!) I will add my favorite photos from 2012.
Some close ups...
I still need to get the page protectors, but you get the idea. You know I like bright colors, so I feel like the cover page reflects that pretty well, lol;)

I know I have been quiet lately...have had the sickies going around over here and still not 100% yet:( Hopefully I will be back to share some more projects tomorrow!

p.s. There are 2 challenges going on over on the
Ormolu blog
,
HERE
and
HERE
. Check them out and play along for a chance at some goodies;)