I am going to attempt it again this year. Last year I stopped around Day 5, but I did finish it the 2 years before that, so hoping I can hang on to that;) It is really cool looking back on the albums:)
Here is the cover: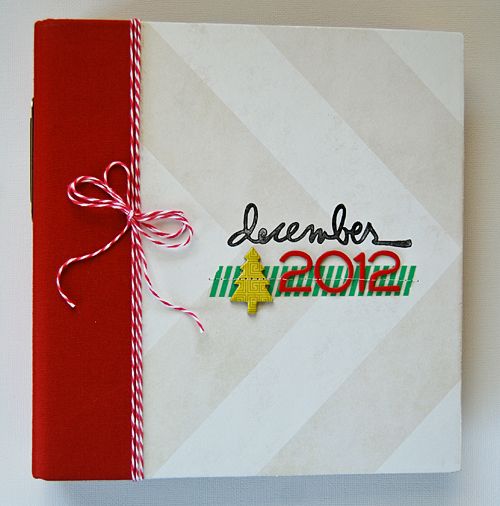 I am using a Simple Stores 6x8 binder this year. I like this size, and I like that
the page protectors
have so many different sized pockets:) I kept the cover pretty simple...I added the twine at the last minute because I feel the need to put twine on everything:)
Here's a peek from the side:
I did not pre-make any of the foundation pages because I wasn't sure how to prepare them for what we would be doing. I collected most of the supplies I want to use and organized them by my desk: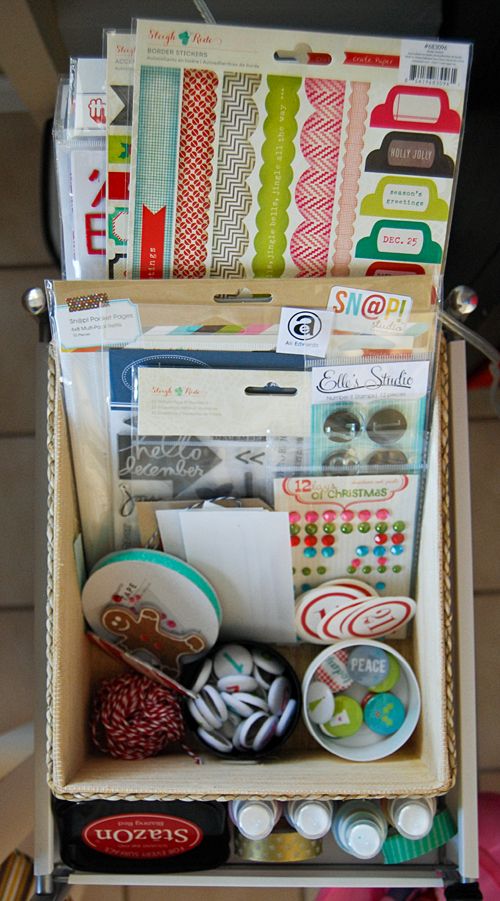 I will be sharing my pages every few days or so here, at least that is what I am hoping;) I am also going to focus more on December moments rather than daily. I know with our schedules...we might not do something holiday related everyday, but some days do more than one thing...and I want this album to reflect holiday-related moments in December:) So my plan is to document 25 December moments.
What about you...are you attempting a December Daily this year? What approach are you taking this year?