I hope everyone had a Happy Halloween yesterday! We had a good one. We trick-or-treated in Seaside, one of the beach communities down here. We have done that the past 3 years and it is nice because it is from 4-6 and the kids don't get tons of candy. The merchants do a really great job making it fun and A always sees a bunch of kids from school. I grabbed some shots of the kids before we headed off: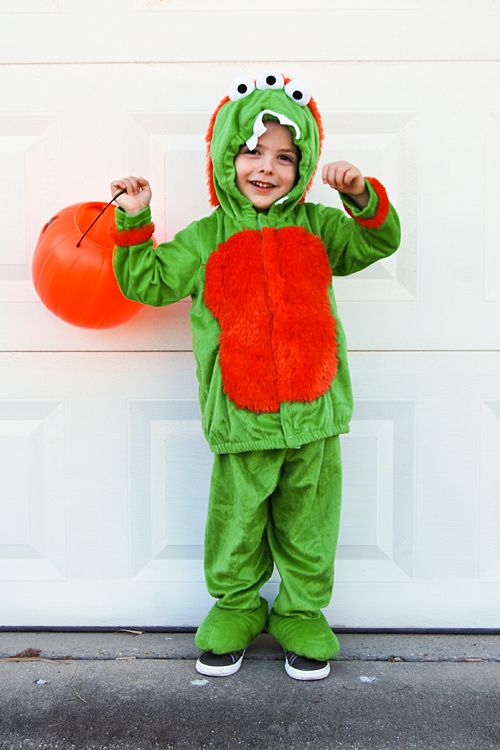 K was a monster (although a lot of people thought he was a dinosaur because of the tail on the back). He was so indecisive about his costume this year, but when he tried this on at the store, he wanted it and did not want to take it off;)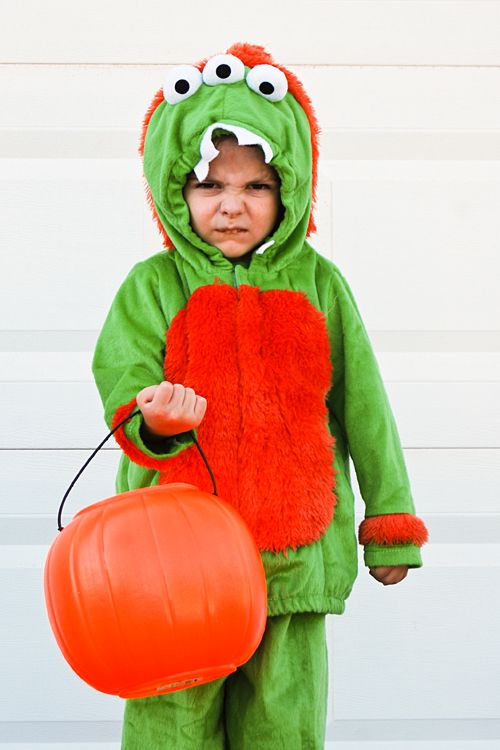 I told him to make a scary monster face;)
Aislynn had said for the longest time she wanted to be Hermione from Harry Potter, but when it got closer, she decided she wanted to be a hippy:)
I think a lot of that decision had to do with wearing a tie dyed shirt;) I made her the vest by buying a shirt 2 sizes bigger from the clearance rack at Old Navy and chopping it up. The glasses were ordered (and got here yesterday, phew!), the headband was found at Justice, and the peace sign necklace was from Children's Place.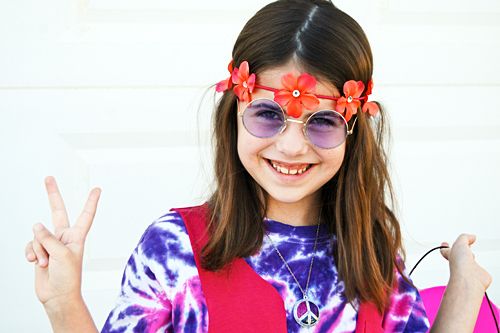 She got a lot of compliments, especially from adults;)
Grabbed a couple of shots of both of them...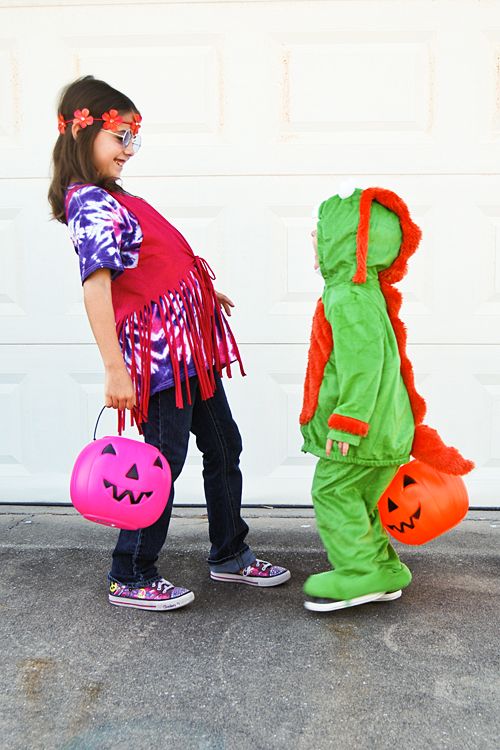 He was roaring at her;)
When we were almost done trick-or-treating, we grabbed a shot of the 4 of us by propping the camera on a table...
I'm embarrassed to say that I think this might be the first family picture the whole year? I think? What kinda scrapbooker Mom am I?!
And that was that! We headed home to check out the loot (woot, at Kieran says!) and wrap this halloween up.
I hope you and your families had a wonderful day filled with all treats and no tricks;)