I have some more projects to share with the April Nook kit. All that is left of my kit now are scraps of paper which I can't bear to part with...
I love this picture from our Savannah trip. We propped the camera on one of the big statues in one of the little squares they have there and used the good old timer feature;) It is out of focus, but I like that we are all looking at the camera and smiling;)
I loved the paper in this kit that had all the tags on one side, I had fun chopping up that sheet of paper:)
I have a couple of cards created for card challenges:
I have one more card I created with the kit that will go up on a challenge on Monday...I love love the challenges on the card forum. I know I have said it before, but they are a great way to build up your card stash;)
Lastly, I would like to share a frame I made for the Altered Item Class this month.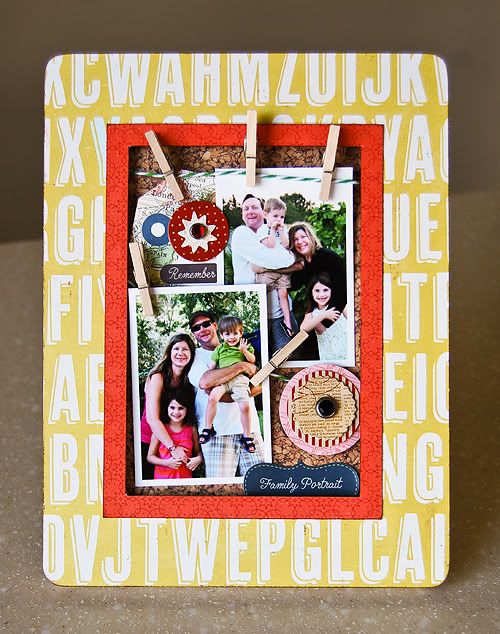 I made this for my Mom and James. They watched the kids for us when we were in Savannah and they watched them on Shaun's birthday, so we could have a date, so this is a little thank you for them;) And I bet you think I don't look anything like my Mom, right?! ;)
You can find the step-by-step photo tutorial
HERE
:)
********
Pam is offering up another great special for new subs in May...
sign up for a sub in May
and get June's kit AND the June grab bag for free. After your year's sub is up, you will get another kit for free:) Pretty sweet;)