We are having a busy week this week, but I wanted to pop in with a couple of projects...
The first one is my example page for my challenge I hosted during the Nook's
May Movie Madness Crop
this past weekend.
My challenge was "Set Decoration" and you needed to create a "set" on a piece of cardstock by altering some way or another (stamp, mist, emboss, etc.). I created a chevron strip with scraps and stamped over it with my watermark pad. When I lifted up the chevron strip mask, it left a pattern on the background.
I used what was left of my April Nook kit for this...which was hardly anything, I think this has been the kit I have loved on the most;)
Some close ups: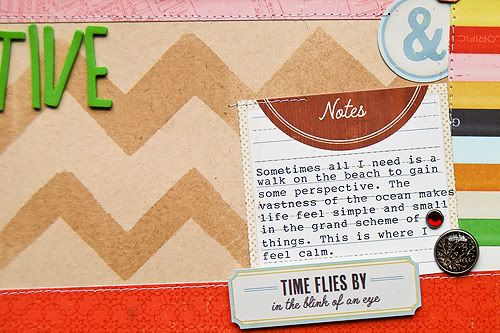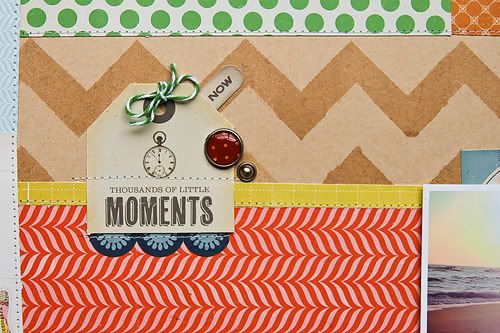 It was so fun seeing how everyone interpreted my challenge!!
********
You can see I am loving instagram;) Seems like I will be using lots of instagram photos on my projects in the future;)

Aislynn took these pictures of Shaun and I on the beach and I loooooove the way the sunshine is coming through:)
I added the mist on second thought, and I am not sure I like it, but it was kinda too late;)

Some close ups:
********
On another note, I received an e-mail from the editor-in-chief of Scrapbook Trends asking me if they can feature me in the Award-Winning Style article in the July 2012 issue. I was like, seriously? of course!! I am so excited, especially because my layout they are featuring is one of my favorites:) I can't wait to see it:)

That's all for now, hope all my scrappy friends had a wonderful National Scrapbook Day!