I had some American Crafts Amy Tangerine Sketchbook projects go up on
the blog
yesterday. I am soooo loving the colors in this line! When I first saw it, I knew I had to scrap this painting Aislynn did way back in September:
The art teacher from her school sent the kid's paintings to the fair and Aislynn won second place. She got a ribbon and even a $7 check, but was way more excited about the ribbon, ha!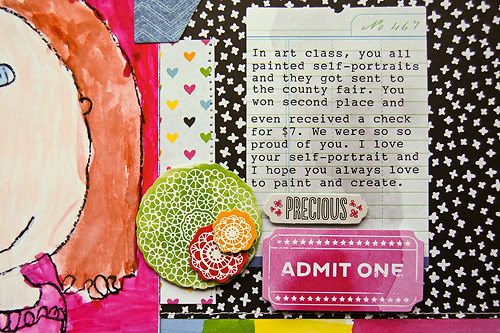 I love her painting so much, we are going to frame it and hang it up:)
I also created a card: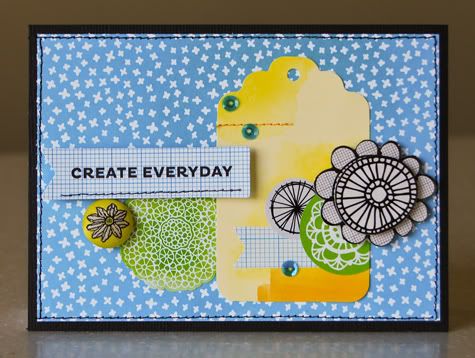 Isn't this line just so whimsical and fun?! If you want to see the full supply list for my projects, check out the
American Crafts blog
!
********
What are you up to this weekend? Shaun and I have the entire weekend off, yippee!! Saturday, Shaun is coaching Aislynn's soccer game since the coach is not able to. Sunday I *hope* is sunny so we can get some beach time in.
The rest of the weekend, I will be playing along at the
May Movie Madness crop
at
My Scrapbook Nook
. There will be lots of fun challenges, prizes, and inspiration, I hope you will join me!!! You can sign in and check out some of the challenges that have been posted
HERE
. It is also National Scrapbook Day, so you have a good excuse to be scrappy all weekend long;)
Have a wonderful weekend!!