I have been playing with the
June kit from My Scrapbook Nook
and it's safe to say I am in love with Simple Stories Summer Fresh! The colors are perfect for summer photos, and I very much want to hoard pieces of this kit for scrapping 4th of July pictures;)
So far I have 3 layouts done and a card, but I can only share 2 layouts today. I have the grab bag on the way to me, so I am dreaming of the other projects I get to make:)
These are pictures of Miss A from 2 years ago. Look how "baby" she looks!! She still loves swimming in the pool and hanging out afterwards (as you can tell if you follow me in instagram, ha!).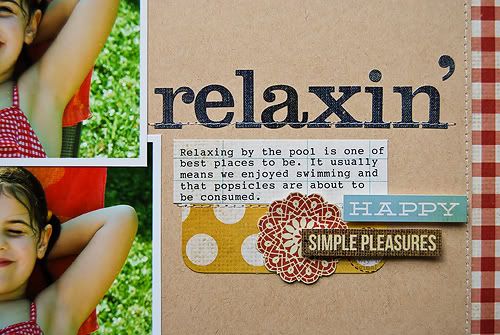 I love the little word stickers that are on the letter sticker sheet:)
I have also been doing lots of fussy cutting with this kit. The papers have all kinds of good things (like this strip of pennants) to chop up;)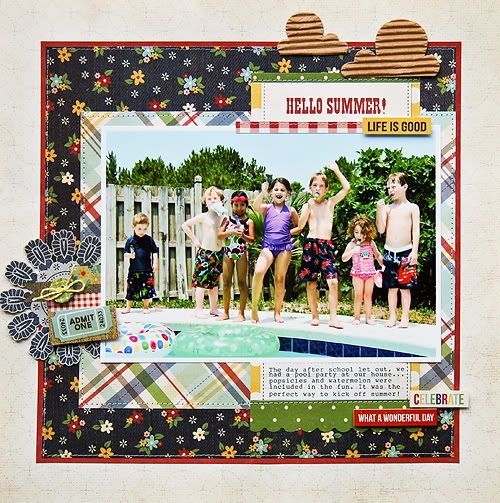 This picture makes me smile:) It needed to be big, I think. I framed it with patterned paper and added embellishments in a triangle.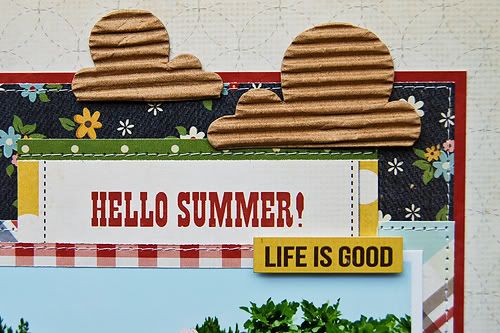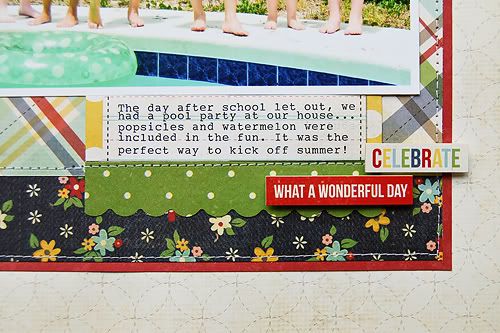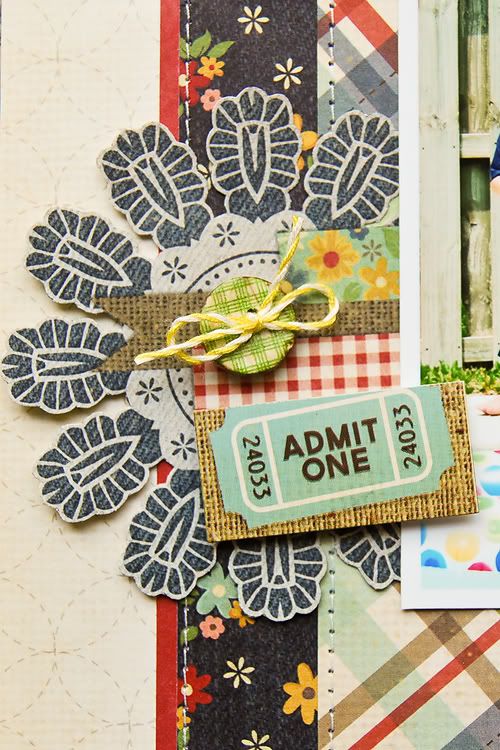 One more thing I wanted to add...keep your eyes peeled for some summer fun at the Nook...coming next week:)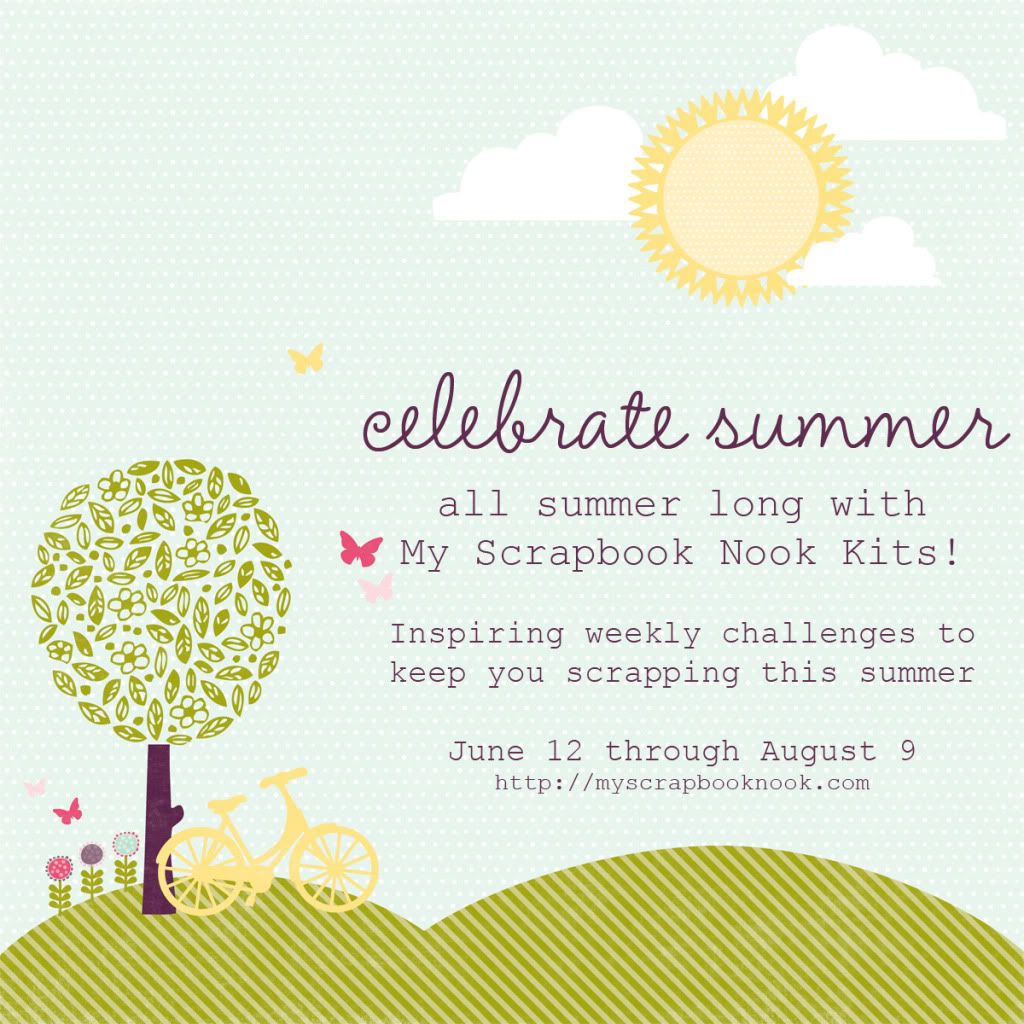 Happy Thursday!!!