Do your kids have any collections? Aislynn likes to collect rocks and seashells, but she also has a collection of miscellaneous teeny, most random things, that she calls her treasures. For awhile, no one was allowed to look at them, but then she said only girls could, so I got a peek in the little red box that she hid so no boys could see;) Now she isn't quite so secretive about her treasures, probably because her collection is overflowing and she now needs a bigger treasure box;)
Some close-ups:
Speaking of treasures, I captured these photos of Shaun and the kids, maybe a month ago? One of my assignments for the
American Crafts blog
this month was to create a "Father" themed page, so I made this page with these photos that
I treasure
: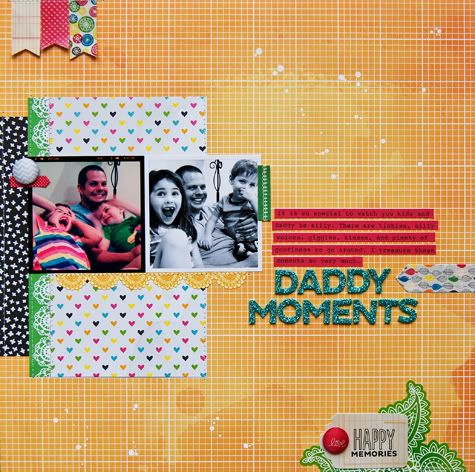 Love these silly photos...I love watching Shaun and the kids being silly with each other (which happens quite often!).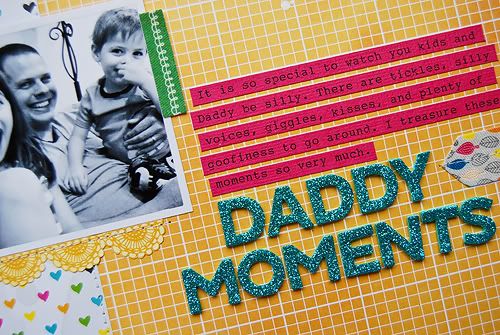 One more share using
Sketchbook
...a card for Shaun for Father's Day: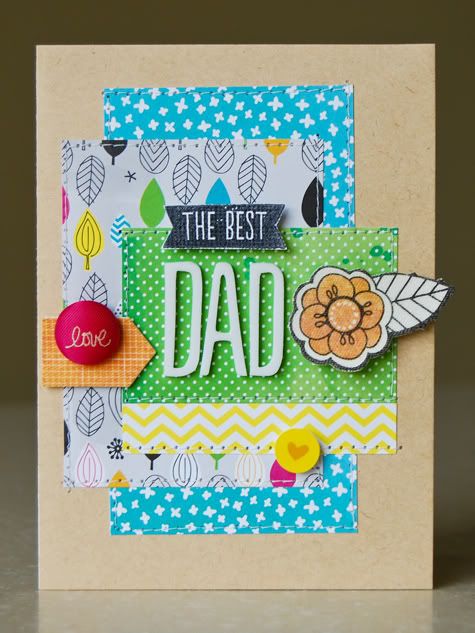 You can find Amy Tangerine Sketchbook products
HERE
:)

*******
Hope everyone has a great weekend!!!