Happy Monday!! It is a happy Monday for us because we are on Spring Break this week, yay!! This is also the first day that no one has work or school, since Shaun has started his new job, so we will be soaking up some family time;)
I typically don't mix and match collections that much, but I like how the colors of the Carta Bella Cool Summer and True Friends lines went together for this photo of Aislynn's last day of school last year:
After school, we met some of the kids from her kindergarten class at Seaside to grab ice cream and play. They had so much fun and it was such a wonderful end to the school year and an awesome hello to summer! It is hard to believe we are approaching the end of this school year fairly soon...then I will have a 2nd grader and a preschooler, yikes!
Oops, going off on a tangent;) Here are some detail shots: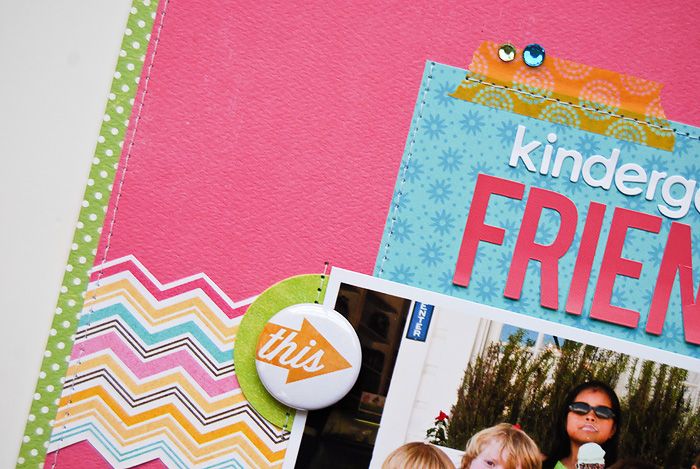 Supplies Used: