Today's make it Monday is a little different...I have cleaned out my paper stash and have a package of over 175 sheets of paper that wants to go to someone else so that they can make something, lol. The papers come from awesome manufacturer's such as October Afternoon, Basic Grey, Cosmo Cricket, Making Memories, American Crafts, Crate Paper, My Mind's Eye, Scenic Route, etc. Most of the sheets are 12x12, but there are a few sheets with a punched shape missing or some 6x12 sheets, there are a few die cut sheets and 12x12 sticker sheets as well.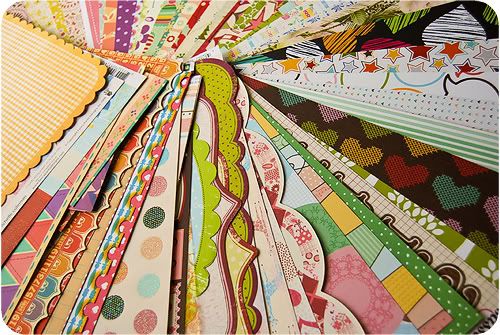 So what do you have to do for a chance at these goodies? Just leave me a comments sharing your most favorite blog...could be about anything-doesn't have to be scrapbooking related:) I will leave comments open through Wednesday and pick someone at random Thursday morning. Oh, and international girlies are free to comment, but only if you are willing to help with the shipping;)
Hope everyone had a fantastic weekend!