Meet Kieran, the fake sleeper.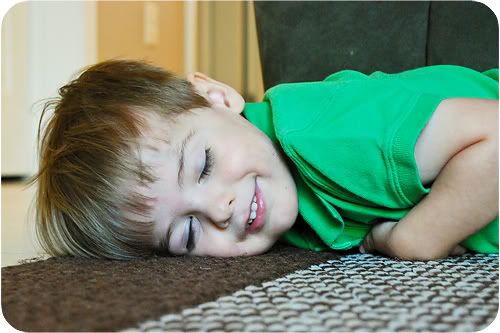 One of his favorite games to play right now is fake sleeping. He even fake snores, then you tell him "wake up, wake up!" and he opens his eyes and giggles. Then repeats over and over again:) He is such a SILLY boy, that he even plays by himself (he lays on the floor, "sleeps" and says "wake up Kieran"), ha ha!
Love this age so much...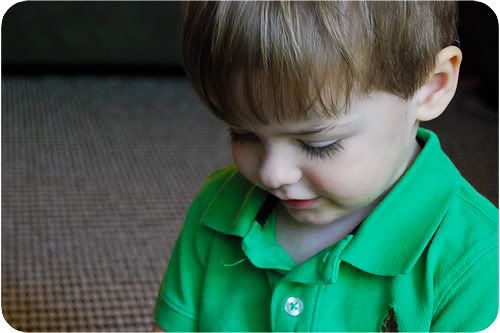 Would you check out those eyelashes? Handsome fellow;)
Hope everyone has a great weekend!