I have a couple of Jillibean Soup projects that have appeared on
their blog
, so I wanted to pop in and share them here as well.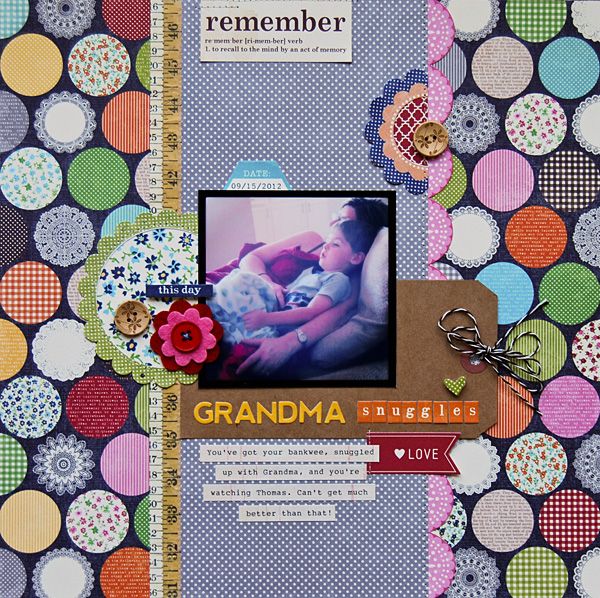 Whenever my Mom stays with us, she always gets up with the kids in the mornings. I love this because I get to sleep in a little bit, and the kids love it because they get to snuggle with Grandma and watch their morning shows. To Kieran, I don't think this could get much better...he's got his Grandma, his bankwee, and he is watching Thomas the Tank the Engine:)
I really adore
this collection
, especially the colors and that patterned paper with the circles/doilies? I think I need about 50 and I am going to hoard them all;)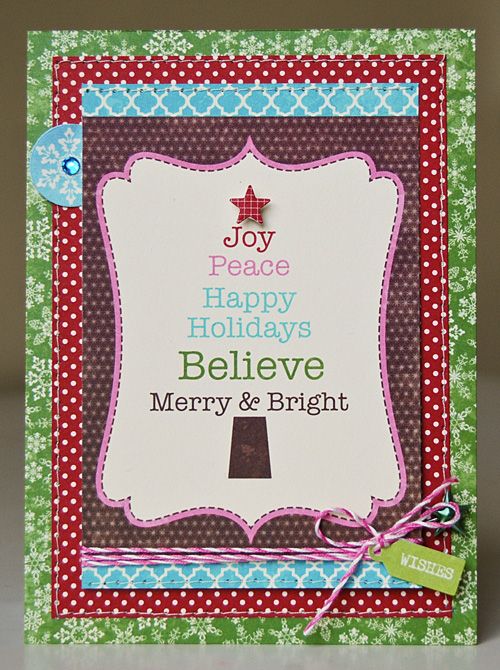 The design team was definitely thinking holidays when creating our December projects...check out all the great holiday cards in
THIS
post.
Thanks for stopping by, and I will be back tomorrow with more festive cards;)