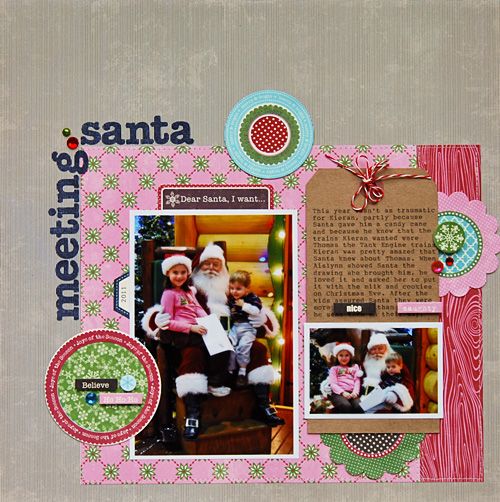 These are the pictures from meeting Santa last year. We have been going to the Bass Pro Shop since A was younger than K is now because they always have such a nice set up AND they let you take your own photos!
The Winter Tortellini and Spinach Soup line was perfect for these photos because of A's pink and K's navy! I am also becoming obsessed with the large shipping tags from Jillibean Soup...they are a nice way to add a touch of kraft;)
We visited Santa earlier this week and K was all about him this year. He ran up to him so excitedly and when Santa asked him what he wanted, Kieran said EVERYTHING!! oh boy....
Aislynn told him she wanted some ponies and a hobbit lego set;) Santa made sure to tell her if she gets legos, she needs to be sure she picks them all up off the floor;)

Here are a couple pictures from this year (which will eventually make it in my December album that is coming along ever so slowly):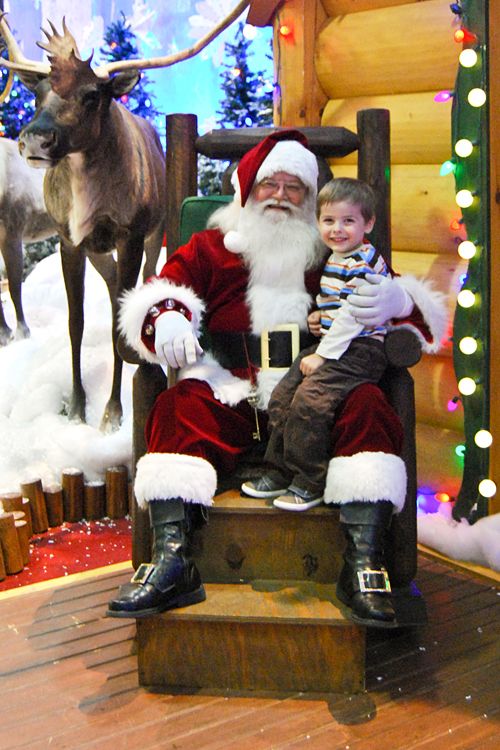 The first year they didn't sit in his lap at the same time...maybe I should ask Santa to slow down my kid's growth?!
Happy weekend:)