This sketch was a little scary to me at first because I normally do not use flowers on my pages, especially that many flowers, ha! But as usual, when I push myself out of my comfort zone, I end up loving the result. Here is what I came up with: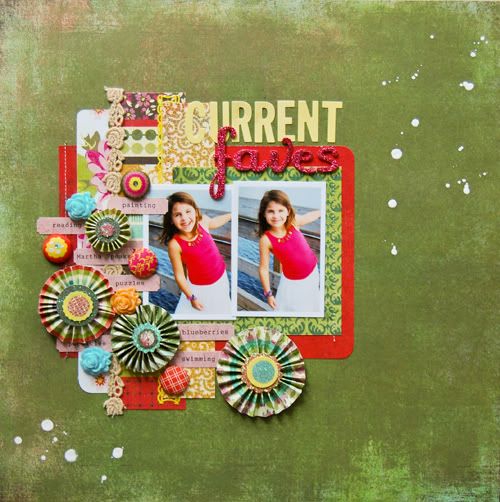 I used the
May kit
from
My Scrapbook Nook
. I made the paper strips smaller and used 2 photos in place of the one in the sketch. I really like how it turned out! I am using Shaun's computer and most of my ps actions are on my laptop, so that is why the colors look a little crazy! I think he needs to calibrate his computer screen (hint hint honey!).
Some detail shots: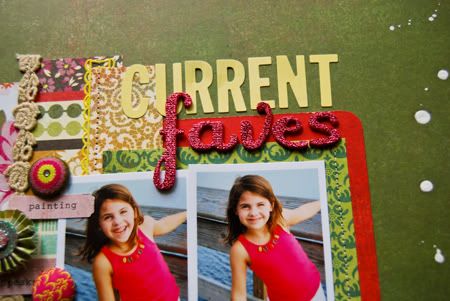 Now
go and see
what the other creative team members did with the sketch!! Remember that June's sponsor is
Pixie Dust Paperie
, and all you have to do do be eligible for the prize is link up one layout using sketches 159, 160, 161, or 162 by June 30th!
In other Creative Scrapper news, Kristine is looking for some guest designers for June, July, and August, so check out the details
here
!
Hope everyone is enjoying their weekend!